The Skull
This t-shirt's design requires the use of complex digital and serigraph techniques during production.
ROQ has no limits! At our ROQ Tech Center, we give wings to our clients' imaginations!
Innovation has been present in ROQ's DNA for over 4 decades, creating digital and serigraph machines than allow our customers to have the increased precision and reliability that is required in order to do amazing and differentiating work.
This printed t-shirt is an example of ROQ's machine's innovation and technical ability, perfectly combining flock, foil and puff with digital printing.
How did we do it?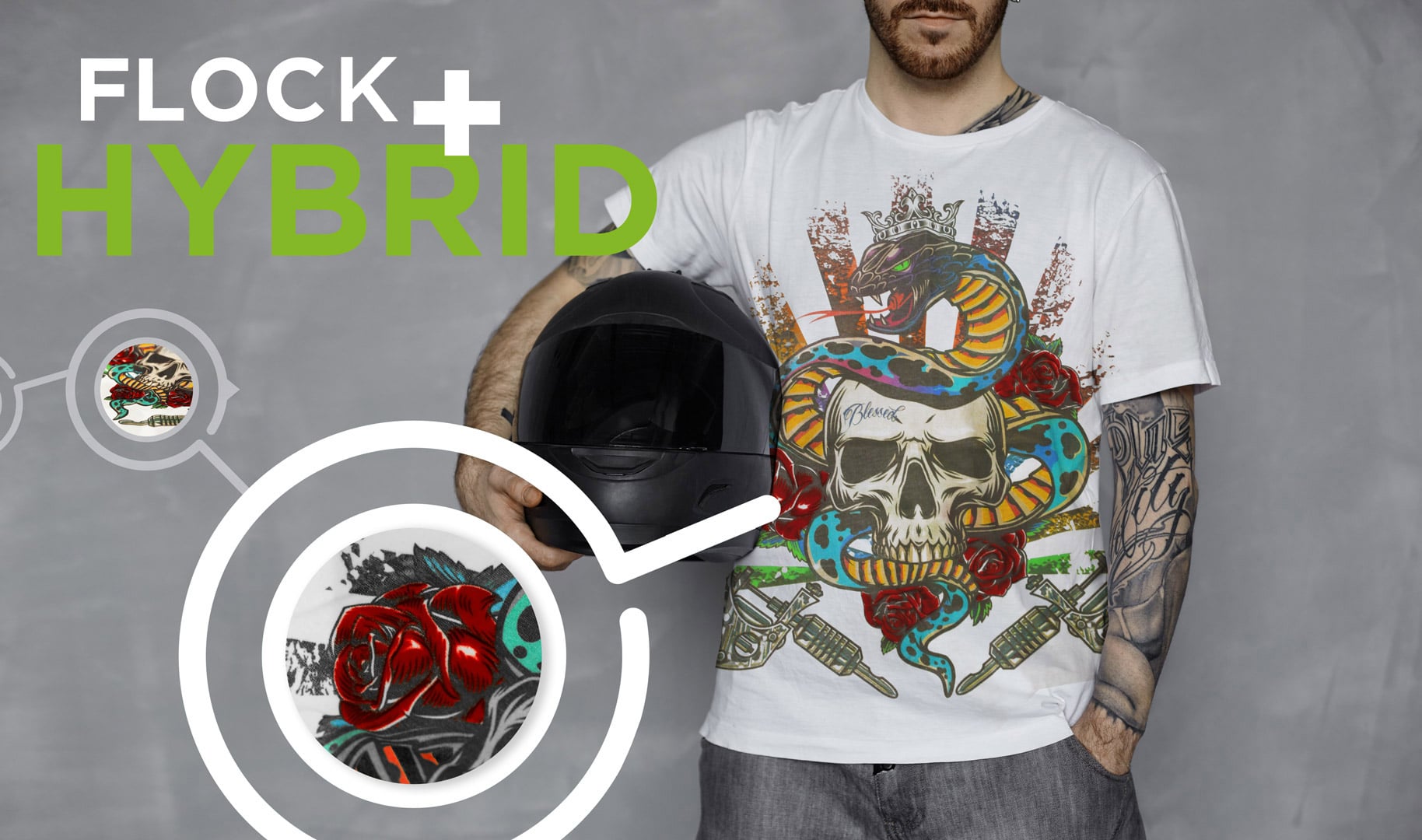 In order to apply these 4 techniques (flock, foil, puff and digital) we only used 6 screens!
» 1 screen for ROQ Foil's glue
» 1 screen for ROQ Flock's glue
» 2 printed screens with ROQ CTS to apply 2 white bases (given that it was printed on a dark base)
» 1 screen for the ROQ Primer Hybrid
» 1 screen for Puff
This printing job was performed by the joint effort of a ROQ Hybrid and a ROQ Oval Evolution P24.
What Techniques did we use?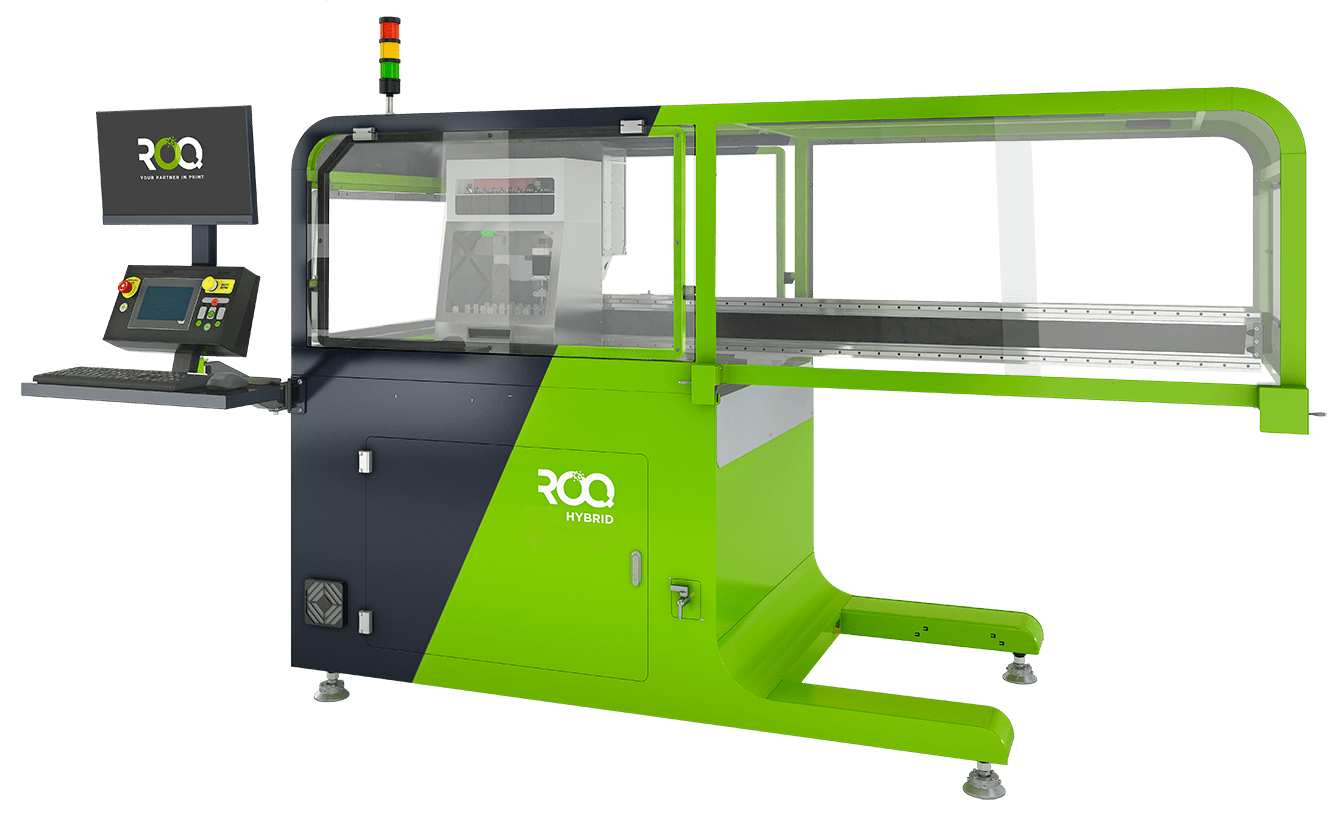 Within this art there are many routes, methods and techniques that ROQ had to master and use in order to manufacture the most developed and reliable screen-printing, digital and packaging equipment on the market.
The technique used to create this printed t-shirt with differentiating effects was the following:
1. We placed the t-shirt on a ROQ Oval Evolution P24 3XL Pallet
2. Applied the glue through a screen prepared on the ROQ CTS
3. Applied foil with our ROQ Foil accessory integrated on the ROQ Oval Evolution P24
4. Applied the first white base through a screen
5. Dried the white base using the ROQ Dry Evolution with a flash cure at 150° for 4 seconds
6. Prepared the garment for its second base with a ROQ Iron at 140°
7. After applying the second white base, we dry it with a flash cure at 130° over 4 seconds using the ROQ Dry Run
8. Applied Puff » this special ink is activated later on in the conveyor dryer ROQ SAHARA at the end of the process. During this step, it's only necessary to apply the ink through a screen and dry it with a flash from the ROQ Dry Moby at 120° over 4 seconds.
9. Applied primer at the ROQ Primer Hybrid so that the digital print connects with the substrate.
10. Dried the substrate at the ROQ Dry Evolution with a flash cure at 120° over 4 seconds.
11. Applied flock glue through a screen and immediately applied flock with the ROQ Flock.
12. Performed digital printing over flock in the ROQ Hybrid in order to make the design's colors stand out and come to life.
13. Dried with the ROQ SAHARA during 5 minutes at 160°. It's within this dryer that the Puff will react, giving the piece unique differentiating features.
At the ROQ Tech Center we challenge ourselves constantly to go higher and higher, applying digital, serigraph and hybrid printing techniques.
The future is here!
Challenge us to produce samples like this one in a serigraph, digital or hybrid machine by emailing us at: roqtechcenter@roqinternational.com