xxx
The Parrot
T-shirt design involves the application of complex screen printing and digital techniques for its production.
For ROQ there are no limits! In our ROQ Tech Center, we give wings to the imagination of our customers!
Innovation has been in ROQ's DNA for four decades, creating screen and digital printing machines that allow our customers to do amazing and differentiating work with high precision and reliability.
This printed t-shirt is one of the examples of the innovation and technical capability of the machines produced by ROQ, perfectly combining the screen printing techniques of flock, foil and puff with digital printing.
How did we do it?
In the application of these 3 techniques (foil, glitter and digital printing) only 5 serigraphic frames were used.
» 1 frame is for the ROQ Foil glue.
» 2 frames for the white base since the design was printed on a dark background.
» 1 frame for applying Glitter
» 1 board for applying ROQ Primer.
Screen printing is an art and so there are many ways to create this print. The process described was the process used to create this kite.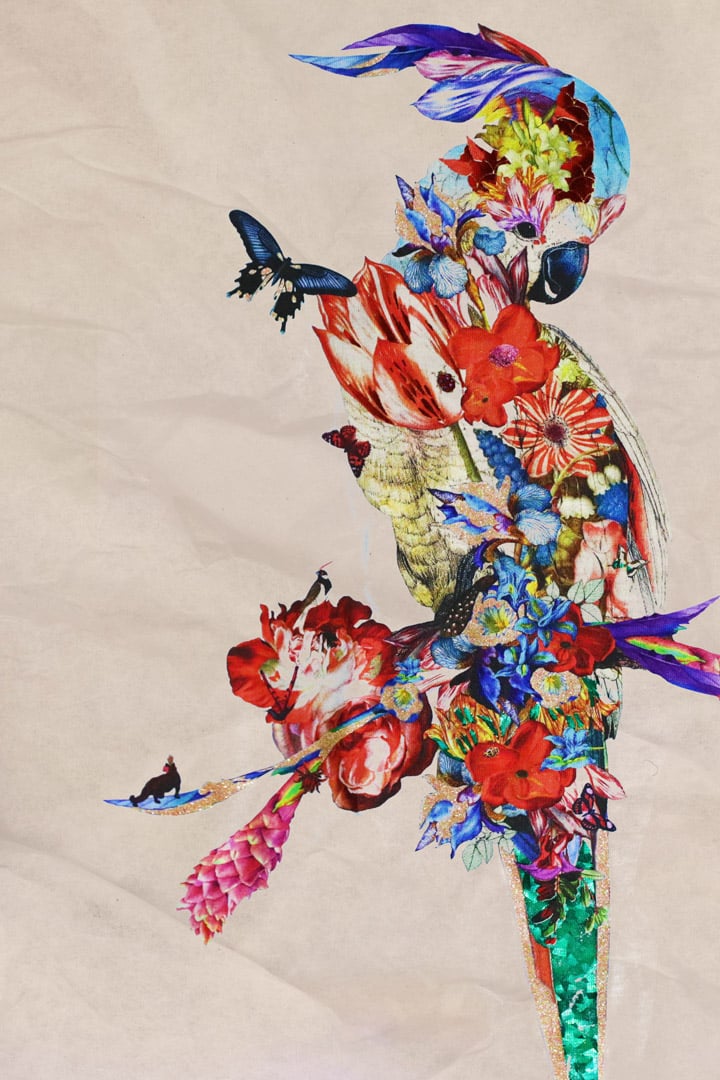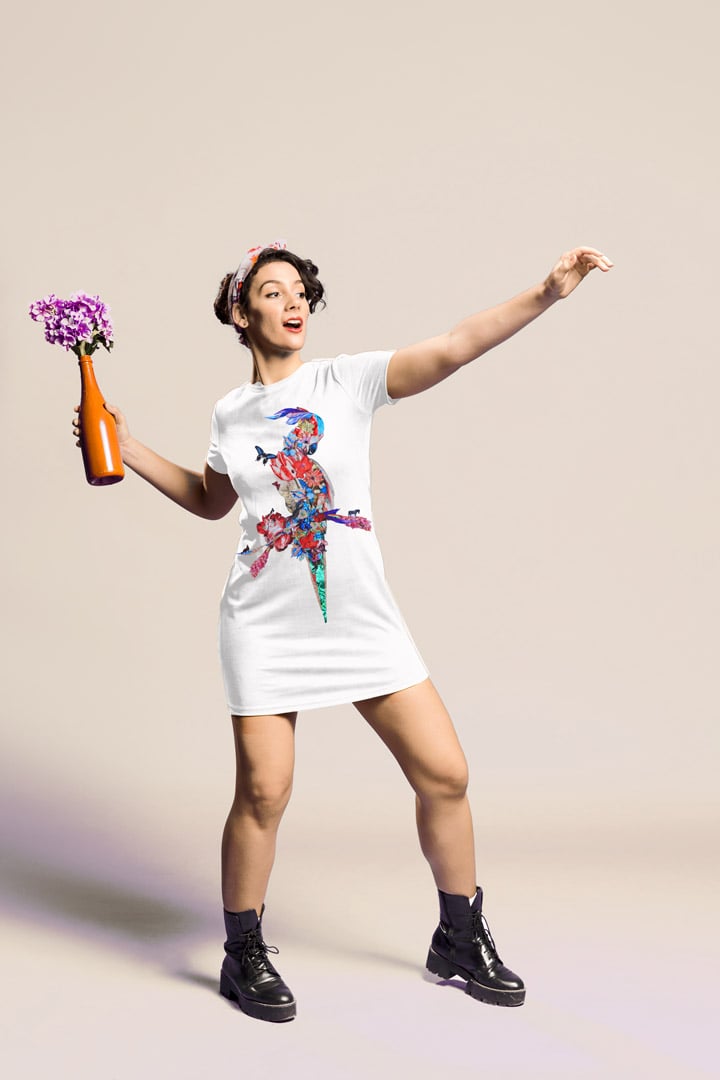 For this stamping the following operations have been carried out:
1. Placing the cloth in the machine.
2. Application of the glue for the foil through the serigraphic frame.
3. Application of the foil using the ROQ Foil.
4. Application of the first white base through the silkscreen frame.
5. Drying using a flash at 150° for 4 seconds.
6. Drying using ROQ Iron given at 140° to smooth the surface of the cloth so that the second white base is given on as even a surface as possible.
7. Application of the second white base through frame.
8. Drying of the base with a little less intensity using Flash at 130° for 4 seconds.
9. Application of the glitter by means of silkscreen printing.
10. Application of a Flash at 150° for 4 seconds so that the primer can be applied on a dry surface.
11. Drying of the primer for 1 second at 100°.
12. Placing the piece in the ROQ Hybrid where it takes the colour fingerprint with a resolution of 1200 dpis.
13. Placing the piece in the ROQ Sahara for 5 minutes at 160°.
These were the steps and processes used to produce this sample.